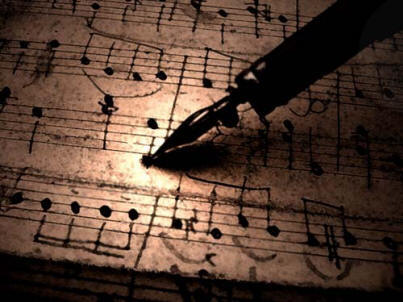 PARTICIPATION TERMS
Τhe contesting works should apply to one of the mentioned categories.

Composers of all natinalities may go in for the competition (members of the jury are excluded).

The contesting works should not overun the alloted time (10 minutes), or have won a prize in another competition in the past.

The contesting works scores are sent under the contestants' own names in 5 handwritten or printed copies (for categories of song Composition and Music Technology no scores are sent) and 2 recording copies (USB sticks or CDs). The quality of the recording and the performance are not tacken into consideration.

The enrollment fee is 50 euro and is send by Western Union.
For alternative ways of payment contact the Secretary of the Competition.
The charges of shipping and money transfer paid by participants.

Every contestant has the right to go in for 1 to 3 composition categories with the same fee and will compete separately for each one of them.
In case a contestant goes in for more than 1 categories, he/she may include his works in the same CD or USB stick.

The jury will examine the contesting works and announce the results through the press within 2-3 months.
The results will also be permanently published on the site of the Competition.

Prizes and awards will be sent by post or by e-mail (*.PDF)

The jury members are celebrities of national and international prestige.
REGISTRATION
You can send the enrollment fee by WESTERN UNION to the post address:
Mrs CHRISTINA MARKIDOU, 1, ANTONOPOULOU, P.C. 38221, Volos, Greece.


Fill the registration form (*pdf) and send it in the same envelope with the contesting works and a photocopy of the payment receipt by post to the address:
CHRISTINA MARKIDOU, P.O. Box 1114, P.C. 38110, Volos, Greece (for the composition competition).
The charges of shipping and money transfer paid by participants.